Just in case I haven't reminded everyone a million times over now.......I am Guest DTing with
The Dollies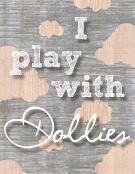 ALL month long!!!! Probably the longest month of their lives.......lol. This one wasn't assigned to me but I just LOVEEEEEED this sketch!!!! As my 5 year old says when he loves anything, "I want to marry this sketch!!" Actually with him it is usually food related......."Mommy, I wish I could marry donuts!!" ME TOO!!!! We are more alike than anyone realizes......LOL. So I decided to play along with this challenge whether it is allowed or not.....just cuz that's how I roll :) Seriously......this sketch just rocks! Its sorta simple with (gasp) white space but.............sighhhhhhhhhhhhhh!!! It worked beautifully for my next Christmas page......yeah I know......whats up with the Christmas pages???? Well, I don't scrap in any real order......I grab a hand full of photos and just run with it......unless it's a special photo that I have really been anxious to scrap and waiting for the perfect time, papers, whatever........so this is another one from Christmas 2009.
Here's the sketch......is Kristy not super talented? I just love her sketches.....she is one of my fave sketch designers for sure!!!
CUTE!!!!! And I am totally diggin the banner trend this year too!
As I said, this photo is from this past Christmas.....this is my oh so handsome 10 year old Brandon. I can't think of a cuter package to find under the tree :)
I kept the page fairly true to the sketch, the only exception is I added a little journaling and rather than the circles I used some jute kinda swirled around and tacked to my page...
Sorry, it's kinda dark but you can see it :) Stupid photographer!!!! :)
And I used some paper I snipped apart from Karne Foster to make the banner.....along with the just again, this time stapled to the page.
I love how it turned out!!! I also used paper from Bo Bunny, October Afternoon, Cosmo Cricket and Paper Studio.
Thanks for looking and be SURE to head over to the
Dollhouse
tomorrow! Tomorrow is my reveal day so please stop in and say hey :) And why not just jump in and try a challenge or 2 as well :)