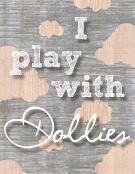 Yeah, Yeah ....I know!!! Late AGAIN!!!! Well, this time I have a really good excuse!!! Would you believe that a dog ate my blog post??? No? Ummmmm....................I was abducted by aliens who were looking for highly intelligent earthlings to study......no, wait! No one would EVER buy that one!!!! OH!! I got it!!!! On my way home from dropping the kids off at school this morning I got tied up in traffic!! yeah! Thats it!!!!!
Ok...seriously......I do apologize for the lateness of my blog post. I knew I shoulda preblogged and scheduled it last night, but silly me, I didn't think I would be gone all day today since we were just heading out to see Bob's surgeon for a follow up and to check on this big lump in his incision that was discovered on Monday. Well, we went this morning right after I got all of the kiddos safely to school. Geeze, I just LUV downtown Knoxville.....yeah that is sarcasm for those of you who don't know me well :)
Bob ran a fever all night around 100 to 101ish. This morning there was actual drainage coming from the incision. By the time I got him to the dr he was blowing chunks in the parking garage. Lovely. So the dr comes in and looks......pokes around on it and actually busts it.....ewwwwww. I think the sound was worse than what I actually had to see......lol. Cultured it, and admitted him to the hospital and some time tonight they are doing another surgery to open that part of the incision up to clean it out. He will most likely be there a couple of days. I was there with him until I had to leave and get the kids....came home and crashed since he kept me up all night last night and I have to be up at 6am during school. So now I'm awake and probably won't sleep at all tonight......but at least I can catch up on blogs.......lol.
Ok......nuff of that......ya'll don't wanna hear about my horrid life.....you wanna see whats shakin with the new
Dollie sketch challenge
that went live today!!! Trust me......you are gonna totally dig this one!!! And don't forget....this is the 3rd and final ingredient to the trifecta should you feel brave enough to take it on!! I think I may try it myself this weekend cuz I really LOVEEEEE all 3 challenges goin on this week!!
Here is the sketch from Dollie Kristy! She is crazy talented! I'd be happy to be able to either scrap like her or make such cool sketches.....she can do em both!!!!
I just love it!!! And the white space on this one doesn't freak me out because it is so balanced! Super cool sketch! And lemme tell ya....the Dollies totally kicked major boo-tay on this one too! You gotta head
over
and look at the eye candy they have up for ya!!
And here is what I came up with.....
Can ya tell I just LUVVV me some color??????? This one is another digi masterpiece(coughcoughchoke) And I totally love that there are kraft digi papers out there!!!!
I used bits and pieces from a couple of digi kits....
(1) Believe (one of Weeds & Wildflowers Designs "sweet and simple page kits" Designed by Heidi Williams
(2)Dunia Designs: Upside Down Partie
I LOVEEEE the alpha in this one and am thinking of using it to print and cut to add to a layout :)
The stars of this page are Jacob and Jesse :) Just 2 of my handsome boys!!! And BTW......tomorrow is Jesse's 6th birthday!!!! Oh my gosh!!! Who told him he was allowed to grow up?????? And For those of you with teenage daughters......Jacob is available.......LOL. The last time I posted his ROTC photos I had a few people ask cuz thier daughters just thought he had the prettiest blue eyes!!! He will be 15 next week :) And he is a good kid I have to admit! I may just survive his teen years yet!!!!
So tune in tomorrow for birthday photos and I still have first day of school photos to share as well! We are on day 3 of school here! I am gonna hve to get 2 or 3 jobs to put them thru school this year just based on school fees alone. Those of you with kids know EXACTLY what I am talking about......every class wants a dang fee.....I think the lowest one is $35 but when you start multiplying that by 5 kiddos and then toss in that Jacob wrestles, does ROTC, the rifle team.......UGHHHHHHHHHHHHHHHHHH!!! I need to hit the lottery!!!!!
Don't forget....head over to the Dollies and play along with this
challenge
!!!! Leave the DT some love for thier hard work and happy scrappin!!!!