Hello my wonderful blog pals!!!
What a month this has been.........holiday season is always busy but believe it or not I have barely even gotten started on much of anything dealing with the holidays! I wasn't be3ing a slacker!!!! HONEST!!! Seems like one illness, virus, ailment or inuury right after another has plagued this house in the past 11 days. So if I haven't been sick I am been playing nurse.....fun.....NOT!!! And of course not everyone got taken down at the same time....one of us would get it and a day or so would pass and then another one would bite the dust. We went thru the whole creeping crud of an upper respiratory infection........Bob had it the worst I think and is still kinda battling a lingering cough that just won't go away even tho he feels fine. And we all had the stomach flu and I thought I was gonna die....... actually I may have even prayed for death a time or so. Then Steven got an ear infection.........sighhhhh.
Seriously. It's been one thing after another. I am ready for us all to be healthy again!!!!
I have barely done any holiday shopping.....or baking......or much of anything.
So now the crunch is on and I am doing my best to not let it get to me and get overwhelmed.
This has been my first illness free weekend in a LONGGGGG time so I spent most of the day yesterday getting my craft on :) I made a couple of ornaments I will be sharing this week, and 5 cards!!! Thats more than I have done in the last month.....lol. I kinda either HAVE to make my cards or buy new ones......Jesse found a box I bought one sale last year after Christmas on sale. I keep them around for unexpected cards I may get. Well Jesse decided to make one out for his teacher.....and his whole class, and his brothers....and me.......an entire box of cards that were normally something like $20........GONE. What a stinker :) And he insisted that I display my card and his brothers cards.......it looks like we have so many when in reality I have only gotten 2 in the mail so far.......LOL.
One of the cards I made was using this sketch from
Frosted Designs.
Card sketch #7
And please forgive me for not knowing what these papers are.....I got them in a grab bag a couple of years ago and since I am not a big purple fan I never used them. But I created this card for my ex MIL........purple is her favorite color :) And I got a brand spankin new batch of goodies from Precocious paper this month and LOVED how this worked out........it's still not "Me". But it doesn't have to be since I am giving it away.......lol.
Also sharing it over at
Papertake Weekly
for their "Anything Goes" challenge.
The Paper Variety
has a fun challenge going right now too!! They are always so much fun to play along with.....one of my most favoritest challenge blogs EVER!!! They are super nice over there so pop over and say hey to them and play along. While I was recuperating and not really feeling like doing much of anything crafty at all it will killing me because I had soooo many great ideas for the challenges they were posting. Every week is fun there!!
This week's challenge is to create a project inspired by a Holiday song.
This project actually began in my head a couple of weeks ago. Over the summer during on of my excursions to Goodwill I came across 2 shadowbox frames for a buck. Actually they wanted a buck each for them and I was willing to pay it because I really wanted the frames. You can see the original "art" I brought home
HERE
. .And I used one to create this gift for my Cousin with her then new baby girl
HERE
!
I'm guessing they were part of someones kitchen decor at one time.........one was a rooster and the other a cow. So for this one this is what I began with.......
It's crazy the stuff I have squirelled away and didn't even realize it.....lol.
So I covered this print with some paper and got creative with the stickers and came up with this little beauty!!! :):)
And guess what I used for the snow!!!!!!!! Epsom Salts!!!!!! Works PERFECTLY!!!!! And since this is a shadowbox you can shake it up and change up the snow drift........I dig interactive projects.......lol.
This was such fun to create and I absolutely LOVE it!!!!!
TPV
I am also sharing with the following awesome blogs and challenges :)
Thanks for stopping by!!
XoXo
Tina
Frosted Designs
: Glitter challenge (snow is glittery and of course the glittery snowflake)
Quirky Crafts
Snow
Crazy 4 Challenges
A project with Santa on it
Alderberry Hill
Make the scene Monday
Alphabet Challenge Blog
W is for White Christmas (snow equals White Christmas)
Craft Envy
Saturday Spotlight
Crafting When We Can
Friendship (Santa and Rudolf are friends right?????)
Dittle Dattle
Amaze me Monday
Homework
Link party spotlight
I heart Naptime
Sundae Scoop link party
My Sheri Crafts
Let it snow!!
Raise The bar
Its beginning to look a lot like Christmas!!
Raising memories
Sharing time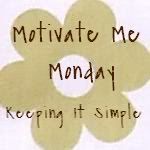 Tatertots and jello weekend wrap up